The GIF Illustrated Guide to Writing about Berlin
by
James Glazebrook
Inspired by Stuart Maconie's excellent article "How to write about the north", here are some pointers for journalists with their sights set on Berlin.
First: remember that "the real Berlin" is what you make it. Your New York Times article is only going to be read by expat hipsters and friends back home living vicariously through them, and neither group would know how to pronounce "das echte Berlin", let alone where to find it. Get in touch with that friend-of-a-friend who moved here last year, ask them to show you around "their Berlin" (the square mile around their apartment), and then start drawing conclusions. Try to include as many of the following ideas as you can:
"Poor but sexy"
This soundbite has been keeping journalists in copy for nearly a decade, and shows no sign of losing popularity. It's a neat shorthand for everything you're going to write, about a city full of creative people seeking refuge from the rising rents of East London, Williamsburg, or wherever they should really be living – a place so international that its (gay!) mayor threw an English word into its unofficial slogan. If you want to sound really authentic, use the German "arm, aber Sexy", or, if you're penning a particularly visionary piece, flip it on its head: "Berlin is still sexy… but not so poor!" [insert image of George Clooney stepping out of the Hotel Adlon]
Mention the war
Whatever you write will reach five times as many readers if it has either the word "Hitler" or "Nazis" in the title. As far as you and your audience are concerned, German history starts in 1933 and ends in 1945 – and everything that's happened since can be traced back to then. If you're writing about Hitler's toilet, his Nazi brides or some other "new" "important" discovery, then lucky for you: guaranteed hits. If not, you'll still probably want to mention whether Berliners do or don't deal with their "dark past", note your surprise that the city now welcomes people from all over the world, or concentrate on the city's outer districts, where neo-Nazis still "run rampant". As a rule of thumb, you can't use the N-word enough.
Life's a Cabaret
Amateur historians will want to reach further back into Berlin's past, to the hedonistic years of the Weimar Republic. It's fun to draw parallels between the nightlife of the 20s and 30s and today's weekend-long parties, and, as long as you have a DVD of Cabaret (research), a sockful of class As and a spare 72 hours, it's easy too. Depending on whether you're pitching to The Mail or The Guardian, you'll want to portray the modern-day Isherwoods you meet as either "lost" or "liberated" – or, if you're on a particularly bad one (busted, Sunday Times), as mindlessly fucking their way into the gaping mouth of Hell.
Forever blowing bubbles
Tech journalists: ignore what we've previously written and turn the crank on the Berlin startup hype machine. Before you land at TXL, you should have already decided whether the German capital is Europe's answer to Silicon Valley, or just a tech bubble full of hipsters (hardly) working on innovative ideas that are doomed to fail. Your headline should be something like "Forget ___ – ___ is Europe's hottest tech hub", with one of the blanks reading "Berlin" and the other "London", "Paris", "Tel Aviv", or wherever you would like the expense account to take you next. Oh, and mention SoundCloud.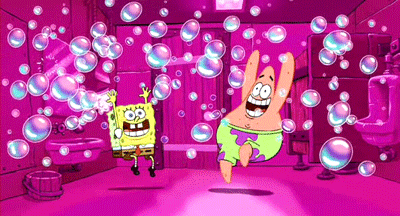 Kreuzberg and Neukölln are over
Unfold the map from the middle of your Rough Guide, take out a pen, and draw concentric circles of "over" emanating from the TV Tower. Forget all the places where all the people you know live – the very fact that you know someone with an apartment there means that the district is now too bourgeois to bother with. Mitte might as well be Frankfurt, Kreuzberg and Neukölln are long gone (especially that "Kreuzkölln" your editor told you about) and even outlying areas like Wedding are well on their way. Look a little further afield and you might be able to find an expat artist squatting in Lichtenburg to use as evidence of the district's "renaissance".
BERLIN is SO over
Feeling bold? Forget Berlin altogether, and visit either Leipzig (the next Berlin) or Dresden (the next Leipzig). Or, if you want to really stir shit up, dismiss both "Hypezig" and "Dregsden" ("Doucheden"? You might have to come up with your own…) and simply pick any city from the former Eastern Bloc to nominate as Europe's next "capital of cool". Why not find out if you can get a decent flat white in Zwickau?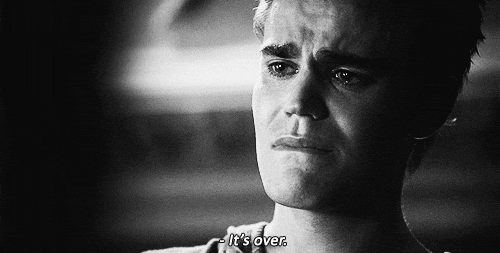 Have we forgotten anything? Leave your tips for journalists thinking of covering Berlin in the comments below!